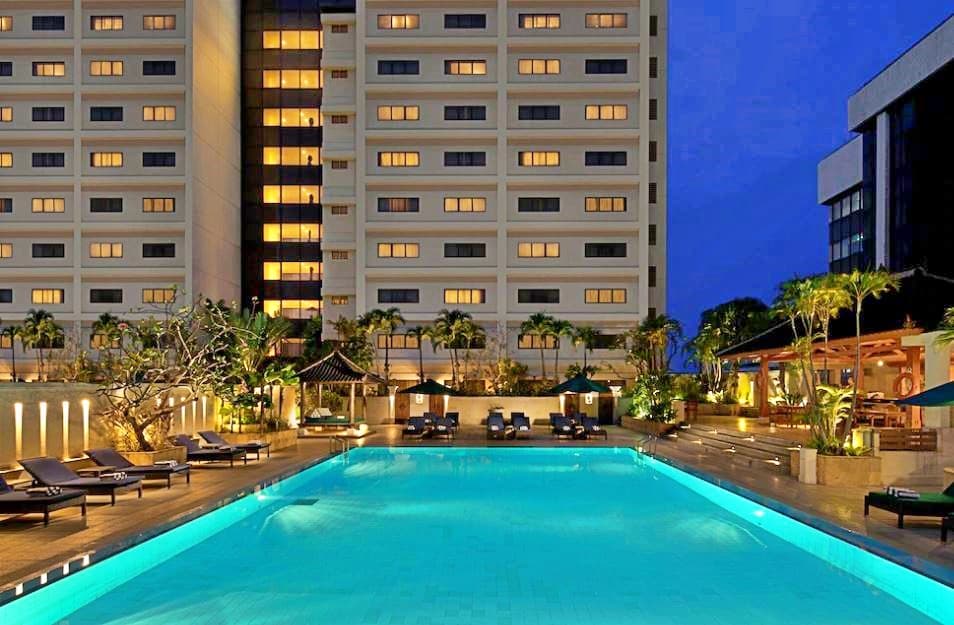 Clicklinkor title to get a voucher.
Hurry before they run out!
Aryaduta Menteng
Aryaduta Menteng hotel is offers a number services and facilities that will make you feel at home. These facilities include room rates and pet policies. Before you make your reservation, please review these policies.
Hotel Facilities
Aryaduta Menteng can be found in the heart Jakarta. This hotel is ideal for both leisure and business travelers. It is near the government offices, entertainment areas, as well as main shopping areas. Aryaduta Menteng is equipped with all facilities, including a relaxing spa. It is also ideal for hosting special events, like weddings.
Aryaduta Menteng offers excellent service and its staff are helpful and friendly. The rooms are spacious, well-appointed, and feature fine furnishings and amenities. The hotel also offers a variety of dining options, including international cuisines, as well as room service. All rooms include air conditioning, a safe depositbox, and a desk. WiFi access is available in public areas throughout the hotel.
Aryaduta Menteng Hotel is a luxurious property in Jakarta. It is located close to the National Monument and Ismail Marzuki Park. The hotel has easy access to public transportation including a Trans Jakarta feeder bus stop.
Read Also :
Locate Aryaduta Menteng
Aryaduta Menteng, a luxurious hotel located in the heart of Jakarta's business and shopping areas, is just a few steps from the city center. The hotel offers complete facilities to its guests. It has a spa, outdoor swimming pool, and buffet breakfast. The rooms offer a beautiful view of the city from their spacious layouts. A shuttle bus service is also offered by the hotel. The hotel's car rentals office allows guests to hire a vehicle.
The hotel is close to many of the main shopping, dining areas in Jakarta, and tourist destination. There are many places nearby to visit, including the Blueberry Pancake House, Sumpah Pemuda Art Gallery, and Kedutaan Besar Amerika Serikat. The AAA One Diamond Award in 1990 was also given to Jakarta's Aryaduta Hotel Jakarta. For its exceptional service, the hotel won the Adikarya Wisata Award (94)
The Aryaduta Menteng has an open-air front desk that provides full-service at all times. The hotel is located just a few steps from the TransJakarta feeder station bus station. The Aryaduta Menteng features three different types of rooms. Each room has its own distinct features. Guests can choose from a room that has views of the city or the countryside. Guests can also book a room that has a spa tub.
Rates for Room
Aryaduta Menteng is an elegant hotel located in Jakarta's heart. It is conveniently located near Sarinah Thamrin Square, which are a great starting point for exploring Jakarta's shopping-, dining-, and entertainment areas. It is also close to the city's newest attractions, such as the Ancol Dreamland or the National Museum of Indonesia.
For those looking for a good night's sleep, Aryaduta Menteng provides modern rooms with high-speed wireless Internet access, Smart televisions, and a complimentary minibar. The rooms offer views of the city from their spacious layouts. They also come with a safety deposit box and a desk. Aryaduta Menteng is also located in a beautiful location. It also has an outdoor pool.
The hotel's 24-hour front desk can provide information about local attractions and is available to guests 24 hours a days. The hotel has a large selection of amenities including a luxurious spa. It is conveniently located near the airport making it an ideal choice for those who fly.
About Us
Seindo Travel provides solutions for all your travel needs.
Starting from Hotels, Airline Tickets, Transportation to
travel insurance, everything is in Seindotravel!
Follow Us
Part Of




Transaction Security





© 2023 Seindo Travel. Seluruh hak cipta