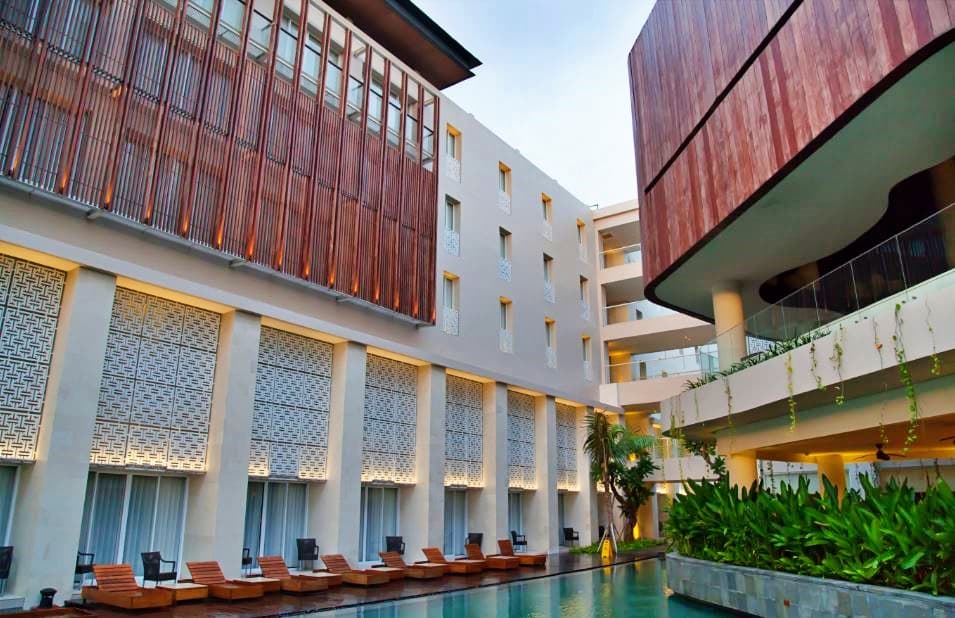 Clicklinkor title to get a voucher.
Hurry before they run out!
Bali Paragon Resort Hotel
Bali Paragon Resort Hotel can be found on the peaceful island of Bali. The resort boasts all the amenities you'd expect from a resort like a pool, spa, and fitness center as well as a children's playground. The resort is also close to many tourist attractions, so you can make the most of your vacation.
All Rooms are Equipped with Amenities
A wide range of amenities are available to guests at Bali Paragon Resort Hotel, CHSE Certified, including a swimming pool, a gym, and a spa. All rooms have a flat-screen TV and free Wi-Fi. The hotel also has satellite programming and phones.
The hotel's luxury guestrooms feature modern and elegant design. Some rooms have views of the sea. Some rooms offer a sitting area as well as a private bathroom. These rooms come with a safety deposit box and tea/coffee maker facilities.
The hotel also offers 24-hour room service and concierge. You can also enjoy the hotel's outdoor pool, and a waterslide. Round-trip airport transportation can be arranged for an additional fee.
Fitness Center
The Bali Paragon Resort Hotel is located in the heart of Jimbaran and offers a wide range of services and facilities. It is conveniently located near the Jimbaran beach and several shopping centers. The hotel offers free Wi-Fi, a car hire desk, laundry facilities, and a bar. You can also drive to Seminyak Square or Ku De Ta shopping centers.
The Bali Paragon Resort Hotel has 379 air-conditioned rooms. Many rooms have a balcony or terrace. Each room is equipped with a TV set as well as a minibar and a bath and toilet. The hotel offers a spa and a gym.
The hotel also has an outdoor swimming pool as well as a children's pool. The hotel has a bar as well as a restaurant. Daily activities include free yoga classes.
Read Also :
Spa
Bali Paragon Resort, a four-star resort hotel in Bali's Jimbaran region, offers high-end facilities and services. The hotel has a 24-hour reception, fitness center, kids club, pool, and spa. The hotel offers laundry and car rental services.
The hotel offers 379 air-conditioned guest rooms, which are fully equipped with modern comforts. Each room has a minibar, WiFi, a TV with coffee making facilities, a hair dryer, toiletries, and bathrobes. Some rooms include a sofa and dressing area. The hotel also offers therapeutic spa treatments. The spa offers a variety of treatments including manicures, pedicures, and other reparative therapies.
The spa at Bali Paragon Resort Hotel has modern gym equipment. The spa's staff is trained in Thai massage and aromatherapy. The spa's treatment menu includes signature massages and hour-long facials.
Children's Playground
Located in the heart of Jimbaran, the Bali Paragon Resort Hotel has a wide array of amenities to offer its guests. The hotel has an outdoor pool and a children's pool with a slide. The hotel also offers a fitness room with state of the art equipment. It also offers a 24-hour concierge service, a car hire desk, and a reception.
Other amenities include a bar, a restaurant, and a safe deposit box. The hotel also offers free Wi-Fi in all rooms. The hotel also has a kids club which teaches children about the butterfly species and offers an assortment of indoor games. The Bali Golf Course is nearby, so guests can play a round. This hotel is ideal for travelers who want to be close to the action while still being able to unwind.
Closed on Seclusion Day
Bali Paragon Resort Hotel guests should be prepared for a full-day on the Seclusion Day. All hotels are closed on this date. However, most resorts, hotels, and restaurants will remain open. Guests who want to stay at the hotel on this day should check to ensure they have enough food for the entire day.
The Bali Paragon Resort Hotel, located in Jimbaran (Bali), is a luxurious resort. The resort offers 379 rooms with air conditioning, separate sitting areas, and premium bedding. The property offers a full spa, restaurant, and health club as well as an outdoor pool. It is near the Jagatnatha and Puja Mandala. The hotel is located close to Udayana University as well Benoa Square. The hotel offers wireless Internet access as well as daily housekeeping services. The hotel offers a shuttle for a charge.
About Us
Seindo Travel provides solutions for all your travel needs.
Starting from Hotels, Airline Tickets, Transportation to
travel insurance, everything is in Seindotravel!
Follow Us
Part Of




Transaction Security





© 2023 Seindo Travel. Seluruh hak cipta