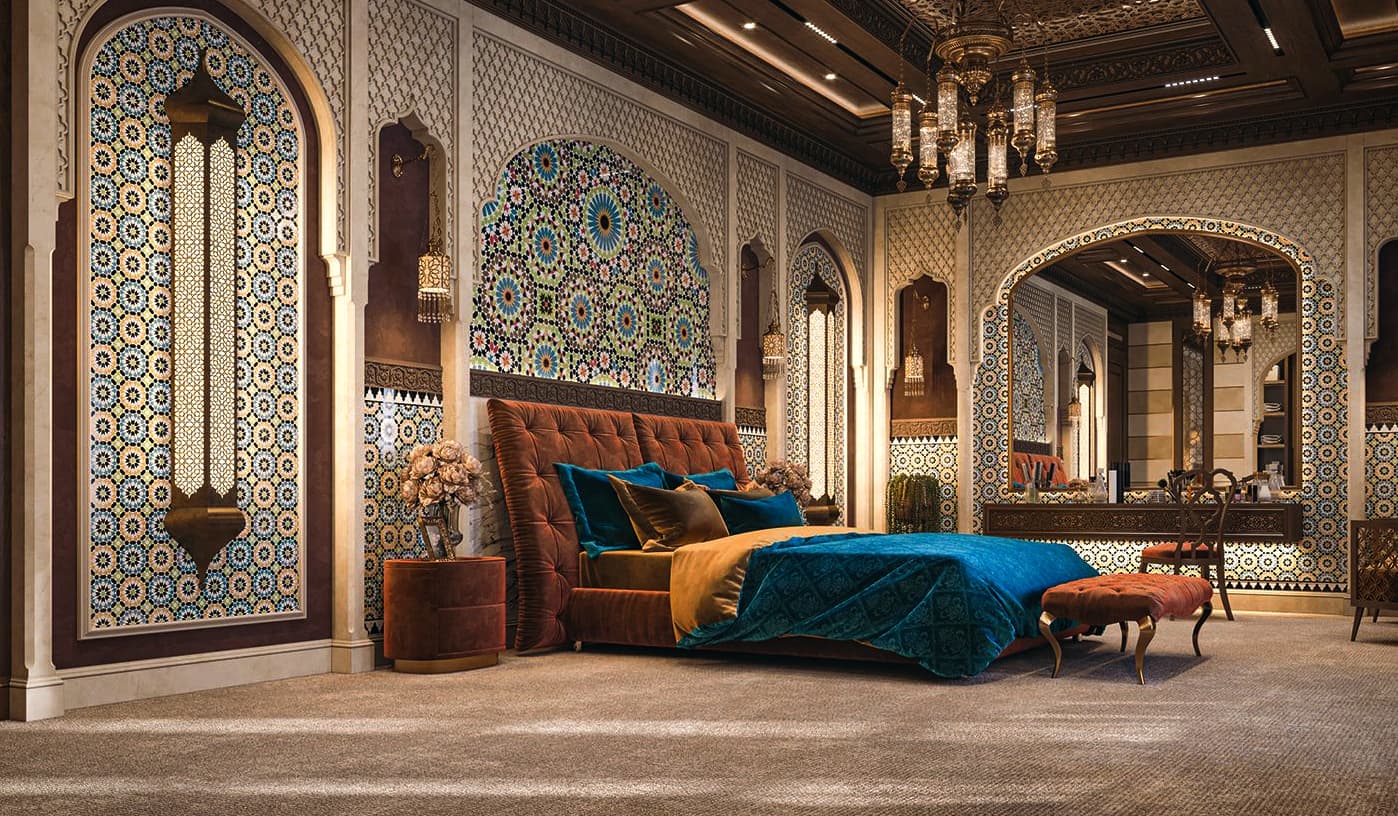 It Turns Out That This Is The Reason Why Sharia Hotels Are So Eyed!
When talking about sharia hotels in Indonesia, actually there are lots of them that we can find in every city. Sharia hotels themselves have several differences from conventional hotels in general. One of the most striking differences is in terms of the interior design of the room which is so Islamic.
In fact, this hotel is now a trend among the hospitality world to increase halal travel commodities.
Are sharia hotels only devoted to Muslims? Of course not, this hotel is intended for everyone, like a halal restaurant or sharia banking. It's just that the operation and business are carried out according to Islamic law.
To understand better, let's take a look at the important facts about sharia hotels below.
Important Facts about Sharia Hotels Which Makes it Even More Eye-catching
In order for you to understand more about sharia hotels, you must know some of the facts below. This is also the difference from conventional hotels and the reason why halal travel lovers choose it as a place for a staycation.
It is forbidden to bring a partner who is not a Mahram
The meaning of this non-mahram couple is a partner who is not bound by marriage ties. This one rule is very different from conventional hotels.
When you bring your partner to a sharia hotel, you will be asked to show a marriage book or other proof that you and your partner are officially married.
If you cannot provide this evidence, you will not be allowed to stay at the hotel. Of course this is a form of mutual care, concern and comfort to avoid unwanted things.
Read Also : Rows of Unique Places for Ngabuburit Ramadhan
Only Provides Halal Food and Beverages
When you decide to stay at a sharia hotel, you will only find halal food and drinks at this hotel.
If in a conventional hotel there is a bar that provides alcoholic drinks, you will not find it in a sharia hotel. As for alcoholic beverages, it is clearly prohibited in Islamic law.
All food and drinks here have been ensured to use halal ingredients and are processed in an Islamic manner. You can also enjoy food in peace, without doubting the halal food served by the hotel.
Hotel Employees Wear Closed Clothing (Hijab and Cap)
Maybe you will find hotel staff who are closed in some conventional hotels, especially during the month of Ramadan or Eid arrives.
In contrast to sharia hotels, all employee staff are required to wear hijab and caps at all times. This is included in hotel procedures that uphold Islamic law in doing business.
A friendly, polite and responsive attitude is one of the hallmarks of the staff when greeting, providing services and entertaining guests.
Although all employees on duty are required to wear Muslim and Muslim clothing, those of you who arrive at this hotel are not required to wear similar clothing. You just need to wear polite clothes to keep the other guests comfortable.
Providing Water for Purification/Ablution and a Special Prayer Room
For some conventional hotels, it might be a bit difficult for you to find a good place to purify/ablution. However, this will not happen in sharia hotels.
Each rest room will provide a place to purify with running water. Even some hotels often facilitate prayer rooms as well to make it easier for guests to pray.
So, for those of you who are Muslim, it's easier to perform worship, right?
Each room is also provided with the Koran, Qibla Direction, and a Holy Place
When you stay at a sharia hotel, you will certainly find it easy to worship.
Most hotels of this type also provide mushafs of the Koran in the room to help you perfect your worship.
When you want to pray in your room, you no longer need to be confused about the Qibla direction, because usually there will be Qibla directions in your room.
In a conventional hotel, maybe you will be confused about where to take ablution, in the end you use the sink or shower. Although you can, but it's a bit complicated of course.
So, in a hotel with Islamic standards, you can perform ablution comfortably because it is facilitated.
Star Sharia Hotels in Indonesia
In almost every region in Indonesia there are sharia standard hotels, ranging from the lower middle class to the top stars. So, below are several lists of star-rated sharia hotels in big cities in Indonesia with Islamic nuances. Maybe it can be your reference when you want to tour in the style of halal travel.
Lorin Hotel Syariah Solo ; four-star hotel on Jl. Adi Sucipto No. 47, Gonilan, Kec. Kartasura, Kab. Sukoharjo, Central Java.
Sofyan Hotel Cut Meutia Family Friendly ; three-star hotel on Jl. Cut Mutia No. 9, Cikini, Kec. Menteng, Central Jakarta City, DKI Jakarta.
Noor Hotel Bandung ; three star hotel on Jl. Madura No. 6, Riau Street, Bandung, West Java.
Hotel Madani Medan ; four-star hotel on Jalan Sisingamangaraja/Amaliun No. 1, Medan City Center, Medan, North Sumatra.
Bayt Kaboki Hotel Bali ; three star hotel on Jl. Griya Anyar No. 27. Badung, Bali.
Enjoy Ramadan Moments at Hotel Syariah with Family
After reading the facts above, are you interested in visiting a sharia hotel? A comfortable hotel to stay and also comfortable for worship.
Since we are still in the month of Ramadan, a staycation with your beloved family to enjoy Ramadan moments at a sharia hotel will definitely be even more exciting.
The interior design is also instagramable on average with typical Middle Eastern ornaments. It would be epic to document and post on social media.
If you want to stay in an Islamic hotel, especially one with five stars, let's search and book from Seindo Travel. The cheapest hotel booking application and lots of discounts too!
Come on, share this article if it's useful, and also read other interesting articles from Seindoblog!
About Us
Seindo Travel provides solutions for all your travel needs.
Starting from Hotels, Airline Tickets, Transportation to
travel insurance, everything is in Seindotravel!
Follow Us
Part Of




Transaction Security





© 2023 Seindo Travel. Seluruh hak cipta