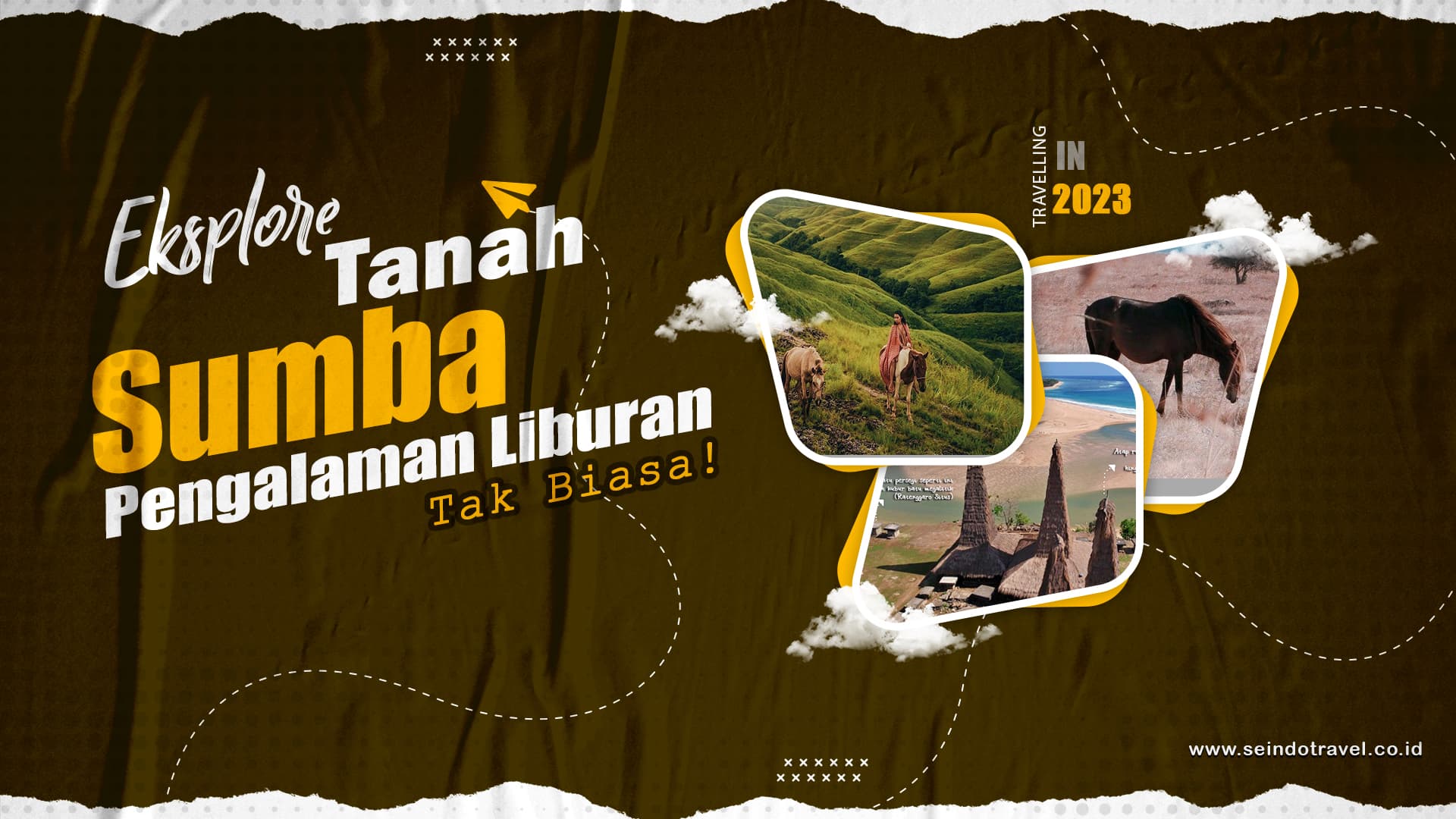 Explore Sumba: The Mystery of the Ratenggaro Site to Its Natural Exotics!
Sumba Island, East Nusa Tenggara, has a series of natural panoramas capable of seducing every pair of eyes looking at it. A best destination in the country with amazing natural potential, amazing culture.
Unfortunately, there are still many islands in the central part of Indonesia that are not yet. Even though the journey to this island is quite complicated, it immediately pays off when you start setting your feet on this land that holds many stories.
Want to know more about the land of Sumba island? Let's look at some of the interesting things below for you to explore while visiting Sumba.
Sendallwood over the Savanna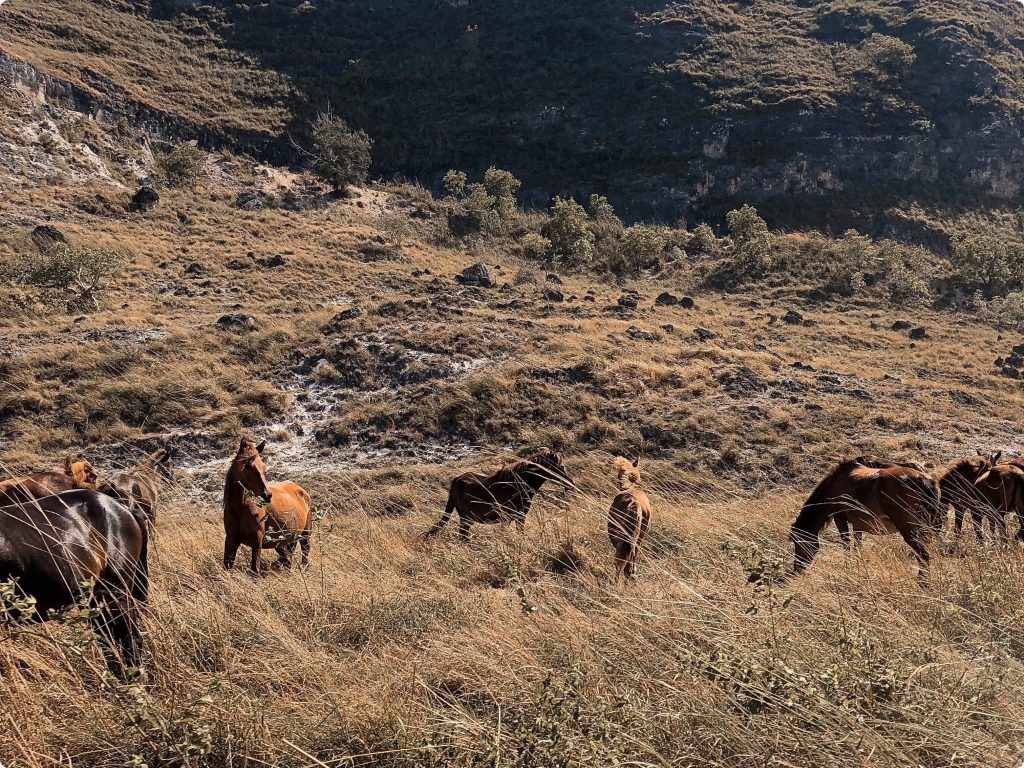 Do you know? That on Sumba island there is a savanna which is always crowded with a herd of horses? yes, this island is synonymous with horses. Horses here are often called Sendallwood ponies.
Many local people have used it as an alternative vehicle until now. Sumba horse hair colors vary, there are black, white, dragem, red, brownish black, cream, gray, and stripes.
You can ride this sandalwood pony for a walk over the meadow if you want to give it a try.
Talking about horses on the island of Sumba, the local people have a tradition of pasola or war dance by riding a horse as their war vehicle. Usually this tradition is held in February and March.
The sandalwood ponies also like to hunt waves on the beach. When the waves break on the beach, they will compete to catch the wave and race on it.
Read Also : Want to Travel? Here Are 13 Starter Packs You Must Prepare!
Mystery in Ratenggaro Traditional Village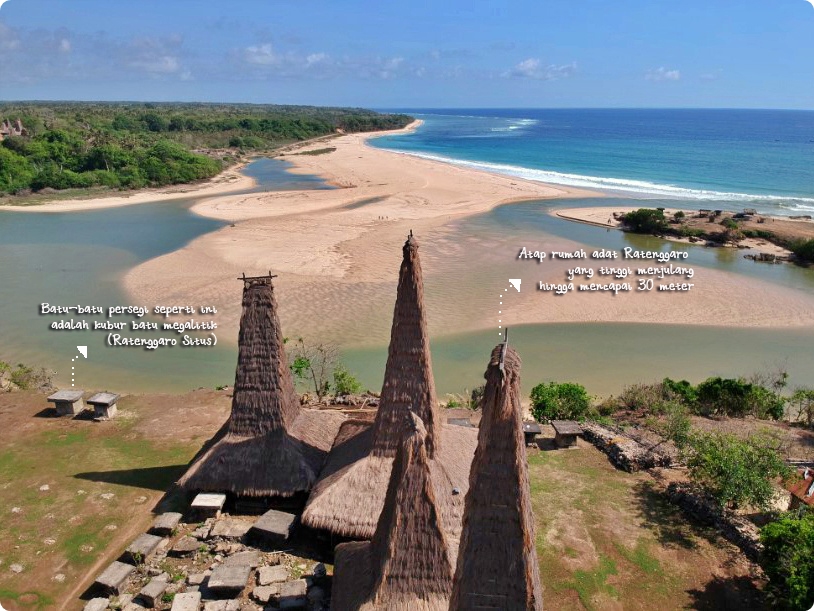 In the West Sumba section, you will find a traditional village which, when you enter it, will feel like you have entered a time machine and arrived at the megalithic era 4500 years ago.
Here, in the traditional village of Ratenggaro, there is an old stone burial site which is thought to have existed since the stone age (megalithic). The megalithic stones which are called the Ratenggaro site are spread unevenly on the island of Sumba.
The number is quite a lot, around 304 stone graves, it turns out to have a mystery in it. According to stories circulating, long ago there was a war between tribes in the struggle for the village, the defeated enemy was then killed and buried in the same place so that the stones looked uneven. The magical impression is of course very strong when you explore this village.
Quoted from Wikipedia Indonesia, the people of this village adhere to the Marapu belief. Namely the belief in the worship of the ancestors. It is this belief that influences the shape of the house they occupy.
The Ratenggaro traditional house is in the form of a stage with a roof rising up to 30 meters high, is typical of the island of Sumba. For them, this is a form of respect for the spirits of their ancestors. Usually in every house there are heirlooms related to metaphysical matters.
Read Also : Photo spots in Ubud | Busy Contemporary Tourism on Social Media
Walakiri Beach and Dancing Mangrove Rows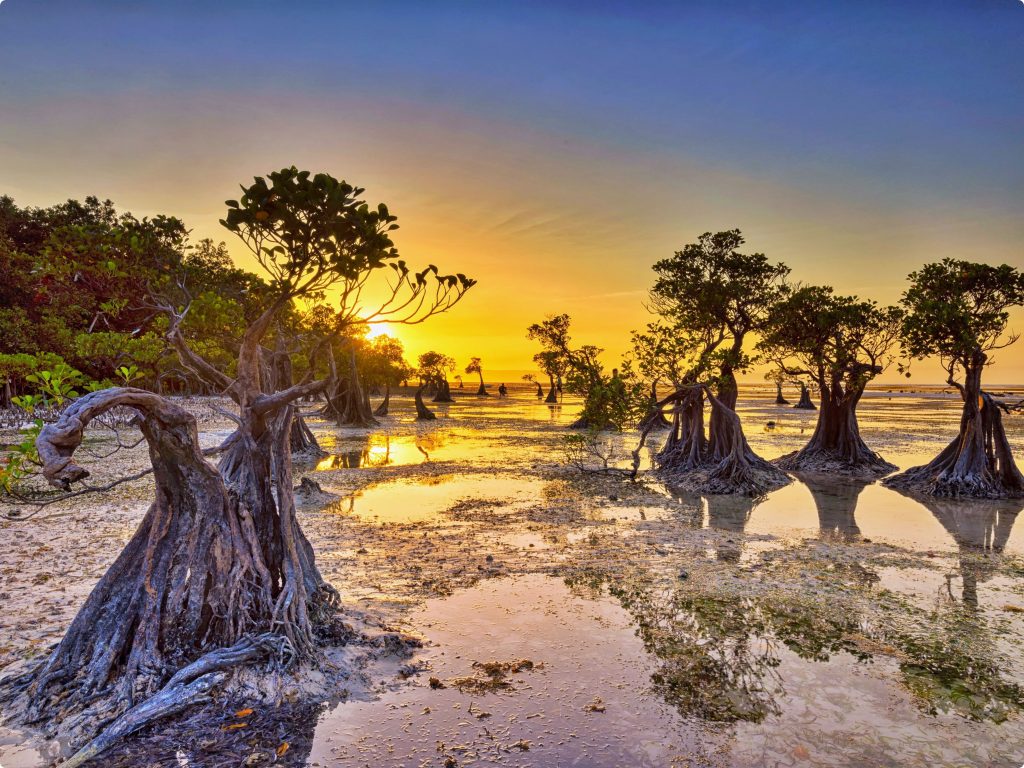 East Sumba has a beach that holds streaks of warm evening skies to be enjoyed. Yes, the name of the beach is Walakiri beach. Even Walakiri beach is now worldwide and famous as a beautiful surfing spot.
In the middle of the stretch of the beach with the waves that often wash over the shoreline, mangrove trees grow in a squiggly shape as if they are dancing on the beach.
Especially when the sea water recedes and dusk falls, the silhouettes of mangrove trees seem to be a unique phenomenon and are able to spoil the eye. You certainly won't be able to stand to capture this moment.
Warinding Hill – A series of Mountains and Limestone Hills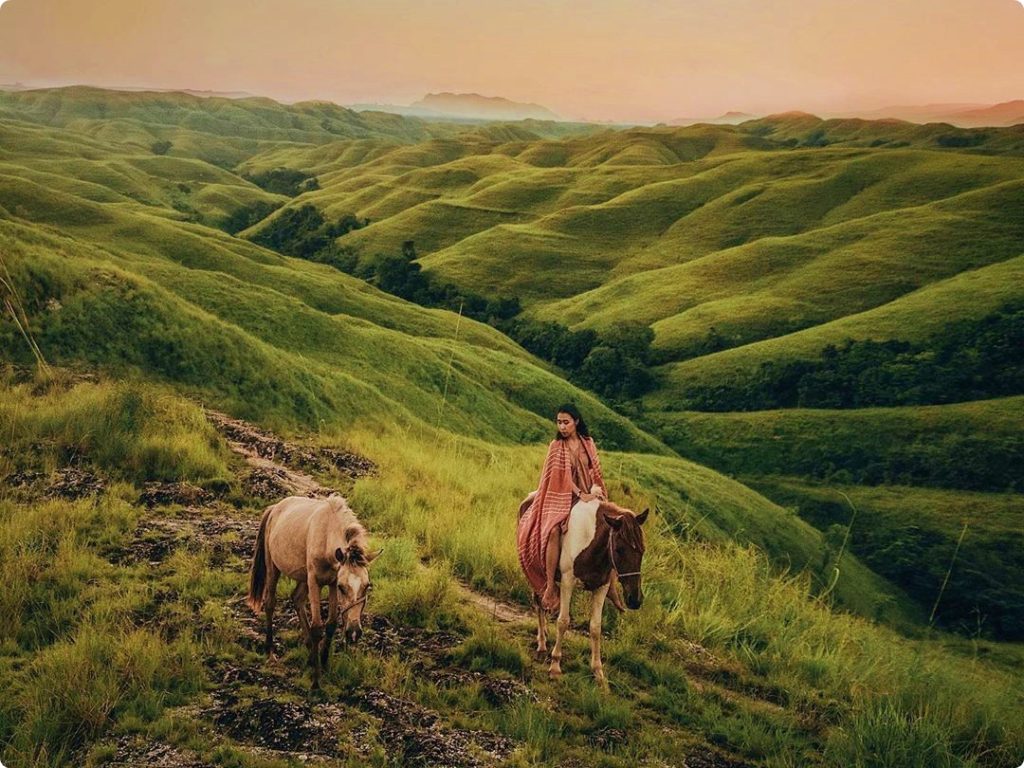 Most of you may still be unfamiliar with the name Bukit Warinding. Even so, you must have seen photos of this hill landscape from social media. Many local and foreign tourists are curious and fascinated by the amazing panorama.
Unlike the other grassy hills in Indonesia, Bukit Warinding is shaped like an uneven wave. From a distance, the color gradations of the hills are very exotic, ranging from green to brown at certain times.
Located at an altitude of 100-200 meters above sea level in Pambotaraja Village, Waingapu, East Sumba, it turns out that the sunset and sunrise views from the top of this hill are so beautiful. When you are here, you certainly can't miss the warm silhouettes of the sunrise and sunset moments that are so beautiful.
The beauty of Bukit Warinding with its cool savanna, especially when entering the dry season from June to October, you can be sure that you will feel at home here.
Sumba Inn that is No Less Aesthetic
Famous for its stunning beaches, hills and savannas that make you feel at home, to traditions that are thick with metaphysics, often making East Sumba island not empty of tourists.
When visiting this island it certainly won't be enough in a day, tourists will usually stay in several types of accommodation, from budget-friendly to luxury resorts.
Below are some recommendations for lodging in East Sumba that are aesthetically pleasing to enjoy Sumba's wide-spread natural potential.
Alamayah Boutique Retreat Hotel & Villa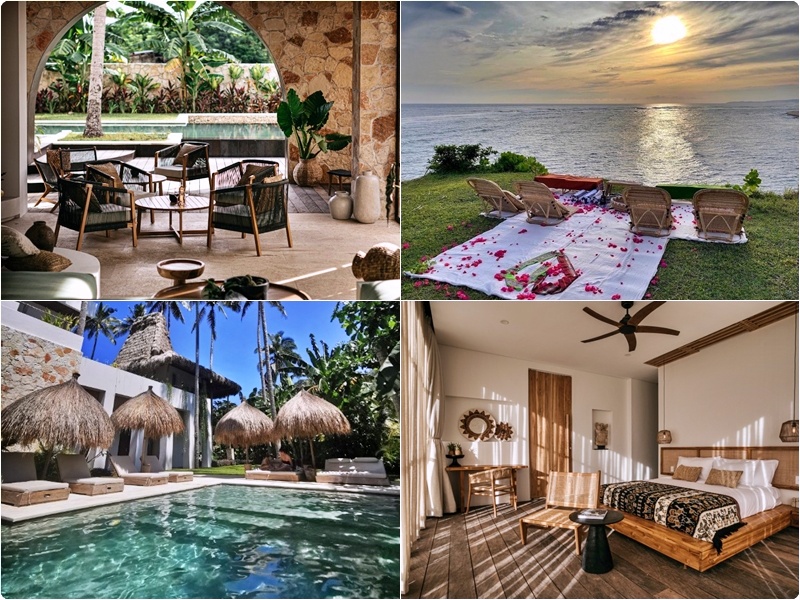 The design and details of the design of the Alamayah aesthetic hotel are deliberately created to create a holistic holiday holiday retreat. When you enter this hotel, you will be greeted by the friendliness of the staff and a warm family feel.
Hidden away in the forest of a seaside village in Southwest Sumba, Alamaya is the perfect place to rest your mind and body.
Each of the six unique Alamayah suites is ready to complete your experience while on Sumba. You can get sea, forest and other views from the lens of Alamaya Boutique, starting from IDR 4,944,000 per night.
Villa Amidala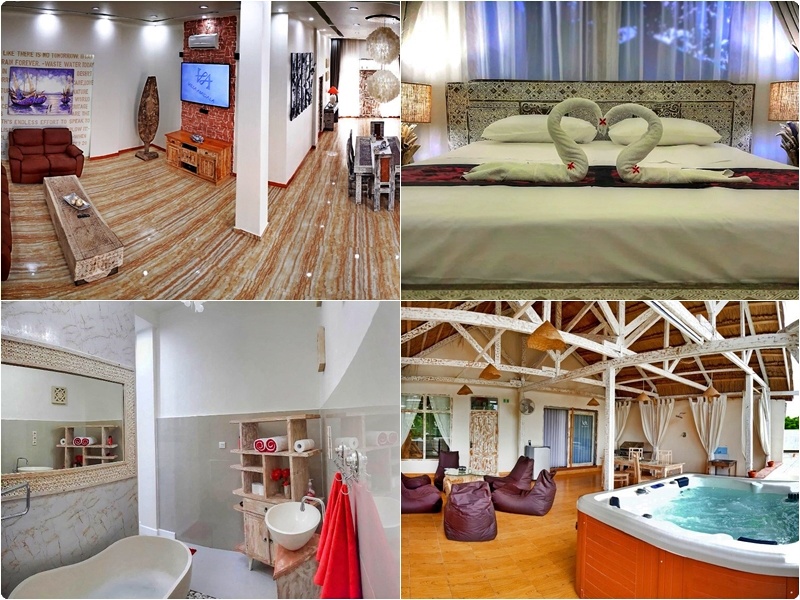 This beautiful villa called Amidala is right in Waingapu. The architecture is so beautiful this villa is a blend of traditional Sumba and modern facilities. Lush gardens and views of the Indian Ocean will be a tranquilizer when you stay. This villa, which is rich in local art, is quite affordable, around IDR 700,000 per night.
Padadita Beach Hotel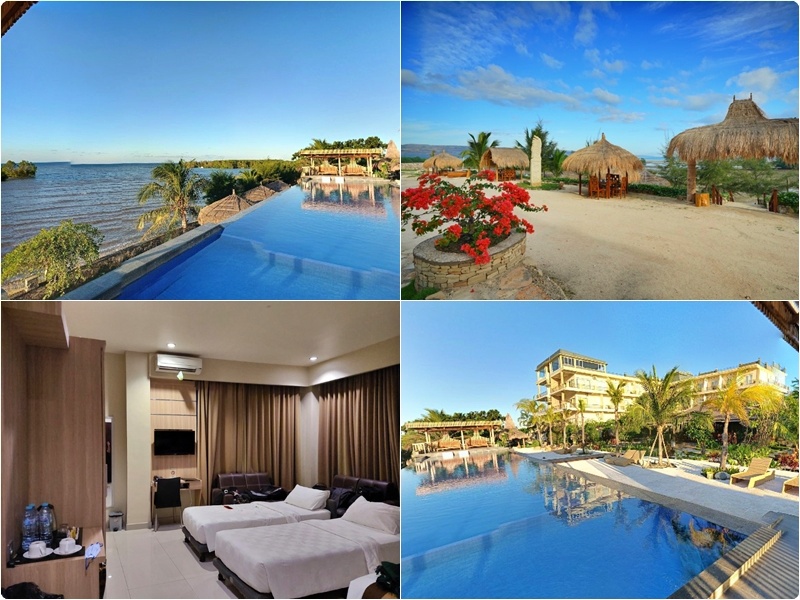 The unique and authentic experience of blending traditional Sumba culture is the perfect warm break from the busy city life. Yes, Padadita Beach Hotel with a view of the Indian Ocean, has it all. The touch of wood, thatch and stone is the identity of this island building. You can enjoy the atmosphere of staying at Padadita Beach Hotel at affordable rates, starting from IDR 400,000 per night.
Explore Sumba with Loved Ones
Some of the interesting things about Sumba island above make this island highly recommended for you to visit for your weekend getaway with loved ones. For long trips and quite complicated routes to the island of Sumba, you certainly need a tour guide who can accompany, direct travel routes, and provide information to you about tourist activities. In fact, you will be given an explanation and knowledge about the tourist attraction on Sumba islandthat you are currently visiting.
Do you already have plans to spend your vacation time in Sumba? Come on, explore the land of Sumba with the Sumba tour package from Seindo Travel which is super cheap and trustworthy. Want to explore for 3 days? 4 days? or 5 days? You can adjust it according to your needs for a new, more memorable experience!
Hurry up and check the Sumba tour package promo on the Seindo Travel Instagram account below!!
About Us
Seindo Travel provides solutions for all your travel needs.
Starting from Hotels, Airline Tickets, Transportation to
travel insurance, everything is in Seindotravel!
Follow Us
Part Of




Transaction Security





© 2023 Seindo Travel. Seluruh hak cipta